20 June 2022
Three KONE entries were selected as winners at this year's Red Dot Design Awards, securing praise from the judges for seamlessly integrating outstanding design into innovative, accessible and efficient solutions.
In the Interior Design Elements category, awards went to KONE's voice-operated call system for home elevators, The KONE KDS Home V, and to the KONE I Series range of elevator experiences for the India market.
Meanwhile the GiantKONE GX series of space-saving and sustainable elevator motors won in the Industrial Equipment, Machinery and Automation category.
"We're delighted that our life-centered designs have once again been recognized by the Red Dot judges," says Visa Rauta, Head of KONE Design.
"We collaborate closely with our customers around the world to design sustainable, next-generation solutions for city living, which bring simplicity, delight and a sense of flow to a complex world. This year's awards are also an important recognition of the fantastic work being done by our design teams in Asia," Rauta adds.
"These awards highlight our passion and dedication to elevating the human experience of our products and solutions, and engaging our customers as well as partners into co-creating increasingly personalized people flow experiences," says Maciej Kranz, KONE's Chief Technology Officer.
"Design plays a key part in bringing our solutions to life, be it through digital solutions or design elements that enhance a sense of beauty, community or belonging."
Awarded by a jury of almost 50 international experts, the Red Dot awards have run for over 60 years and have become one of the design world's most sought-after marks of recognition.
Hands-free and hassle-free access
The modern smart home is increasingly automated and voice-operated, and the KDS Home V extends voice control to the elevator in a high-end, private residential setting, currently available in the China market.
Praised by the Red Dot judges as "elegant and smart" for users "looking for a high level of comfort," the KDS Home V system allows the elevator to be operated with simple voice commands, providing residents carefree, hands-free, and hassle-free access around the house.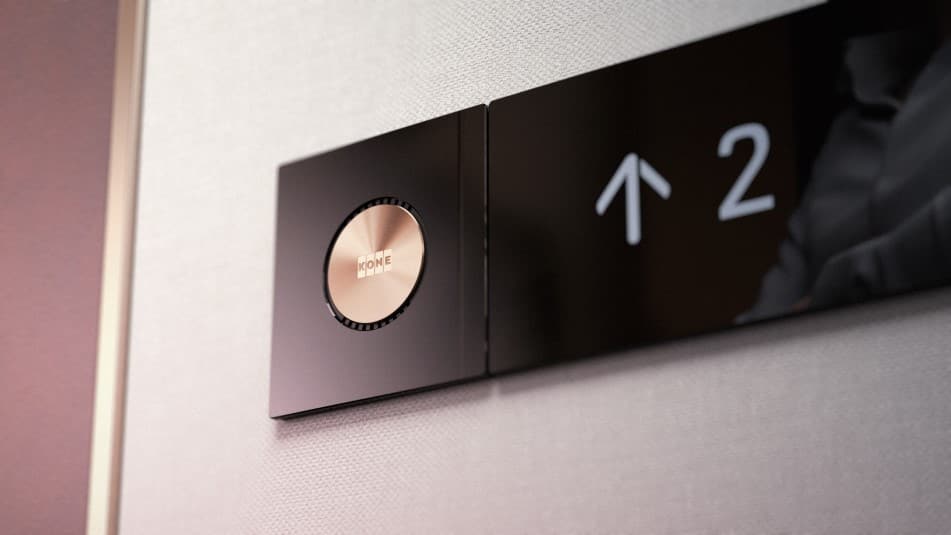 The solution includes two different voice-call landing devices, designed to serve different installation needs and to accommodate varying interior materials. Improving elevator usability and accessibility, KONE KDS Home V contributes to an easier, safer, and smoothly flowing home environment for residents in all phases of life.
Designs rooted in local culture and history
Architecture seeks to improve life by creating enjoyable spaces, and this is equally true for elevator design. The KONE I Series is a set of elevator interiors for residential and commercial buildings, created in India and designed to show that riding an elevator can be enlivening and enhance a sense of belonging.
The Red Dot judges said the KONE I series "succeeds in conclusively expressing cultural context in its design ideas, turning a lift ride into an impressive experience."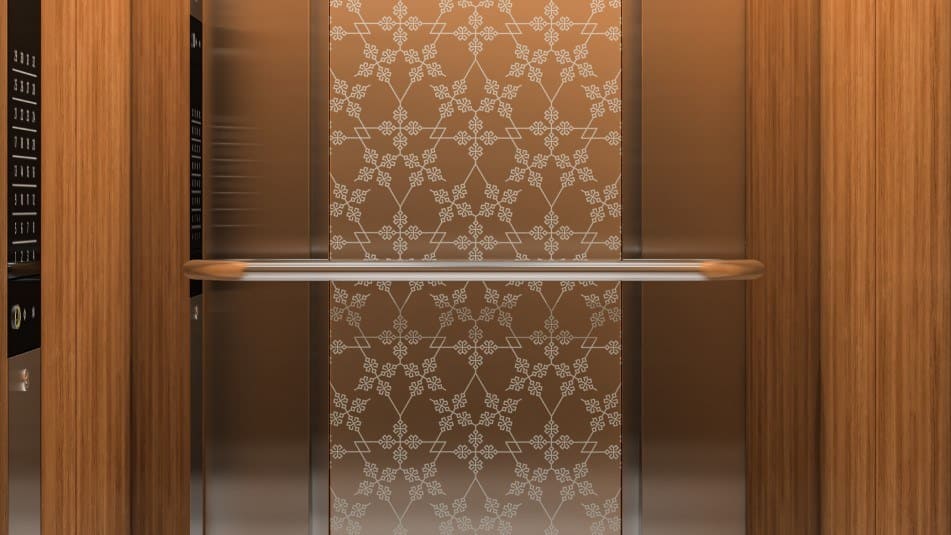 The line includes more than 30 designs that are rooted in India's culture and history, inspired by the age-old elements: earth, fire, water, air and space. Natural materials such as wood and steel are complemented by color schemes and decorative patterns celebrating local heritage and nature.
These designs help evoke the atmosphere – energetic, confident, balanced, refreshed, inspired – that best fits the building, its residents and its environment.
"Gold standard" technology
Drastic cuts are needed in the carbon footprint of the construction sector, which accounts for almost 40% of global CO2 emissions. This is a key consideration, in addition to safety and performance, in the design of the GX Series, GiantKONE's latest line of gearless elevator motors for the China market.
The second-generation GiantKONE GX Series is built on the "gold standard" of reliable KONE technology and has been rated Grade 1 (best in class) for energy efficiency in China.
"The powerful motors of the GX series skillfully integrate sustainability and energy efficiency into the design concept," the Red Dot jury said.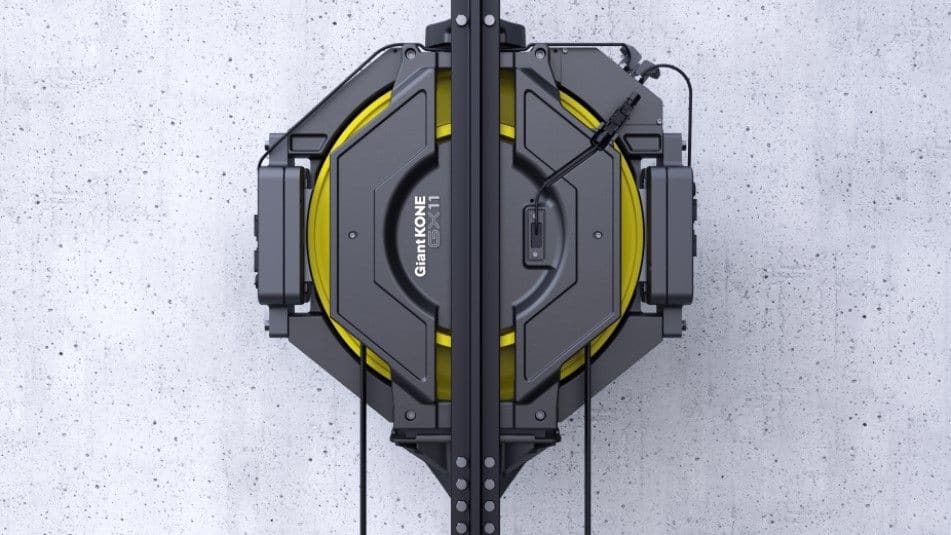 The motor is also extremely space- and material-efficient, using up to 100kg fewer materials than the competition. This design makes it not only more sustainable but also easier to install and service than previous models.
KONE designs and innovations have been recognized with over 40 prestigious awards over the years.
Previous KONE winners of Red Dot awards include the KONE Lane turnstile next-generation access gate system, granted the prize in 2021, while the landmark KONE DX Class digital experience elevator was awarded the year before, for its outstanding design features, innovativeness and smart elements.