Back to top
Zakaj za modernizacijo izbrati KONE?
NALOŽBA, KI SE OBRESTUJE
Modernizacija dvigal KONE izboljša varnost, zanesljivost, dostopnost in videz, obenem pa zmanjša stroške porabe energije.
ZADOVOLJNEJŠI UPORABNIKI STAVBE
Sodelovanje z nami prinaša boljšo zanesljivost, dostopnost in udobje v celotni življenjski dobi stavbe.
PREPROST POSTOPEK NAMESTITVE
Naš strokovno voden postopek modernizacije ohranja motnje stanovalcev in obiskovalcev na najnižji ravni.
Postopek modernizacije dvigal KONE
Načrtovanje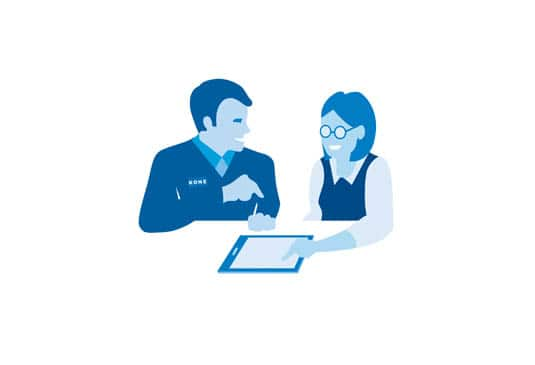 Namestitev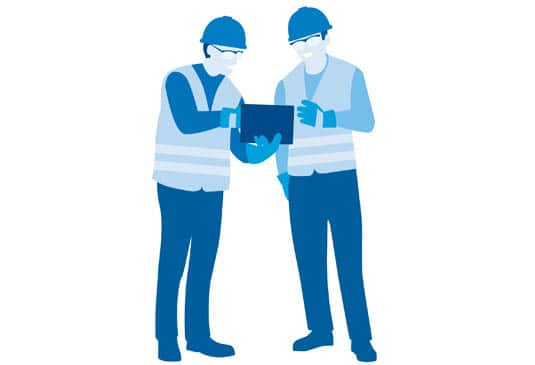 Zaključek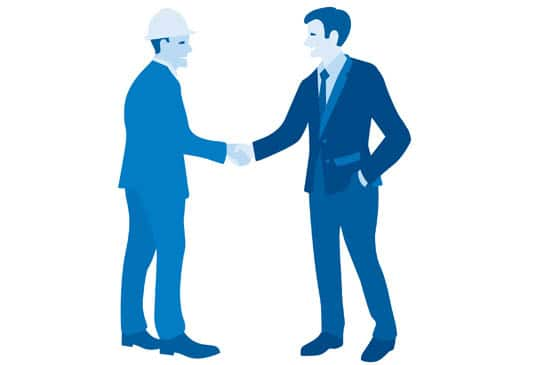 Prednosti modernizacije dvigala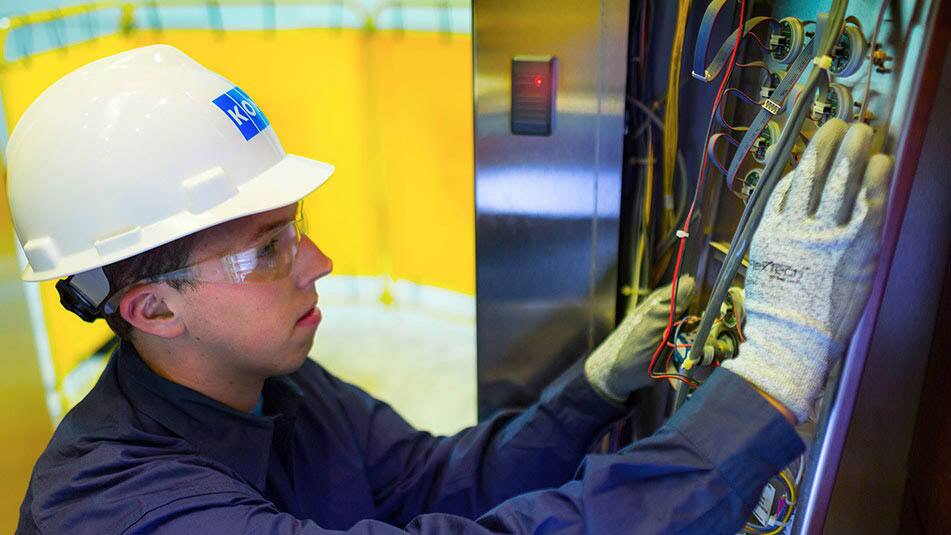 Delovanje
Modernizirano dvigalo deluje bolje. V primerjavi z obstoječim dvigalom boste skrajšali čas čakanja, zmanjšali število okvar in preprečili nezadovoljstvo. Nova, posodobljena upravljalna enota dvigala in vrhunska strojna oprema potrebujeta manj popravil, saj sta zasnovani za dolgotrajno uporabo in varčevanje energije. Pridobili boste prednosti prenovljenih vrat dvigala in signalizacije, ki zagotavljajo zanesljivost, privlačen videz in preprosto uporabo.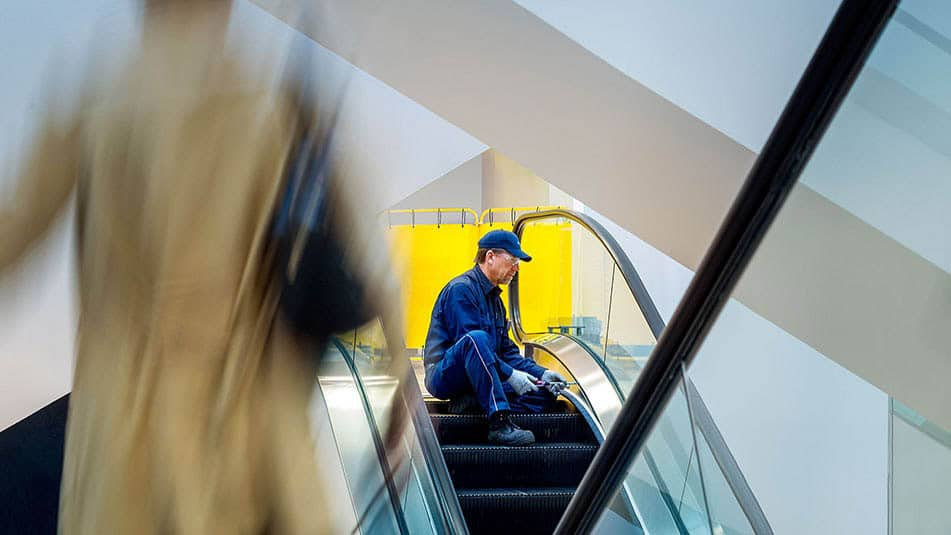 Varnost
Varnost je naša prednostna naloga – z našimi inovativnimi izboljšavami bo vaša oprema varnejša, vi in vaši uporabniki pa brezskrbni. Pridobili boste prednosti varnostnih izboljšav na različnih področjih, kot so boljše delovanje vrat kabine, natančna poravnava vrat dvigala, izboljšana razsvetljava za boljšo vidljivost in občutek varnosti, dvosmerni sistem komunikacije v kabini, oskrba z električno energijo v sili v primeru izpada elektrike in še več.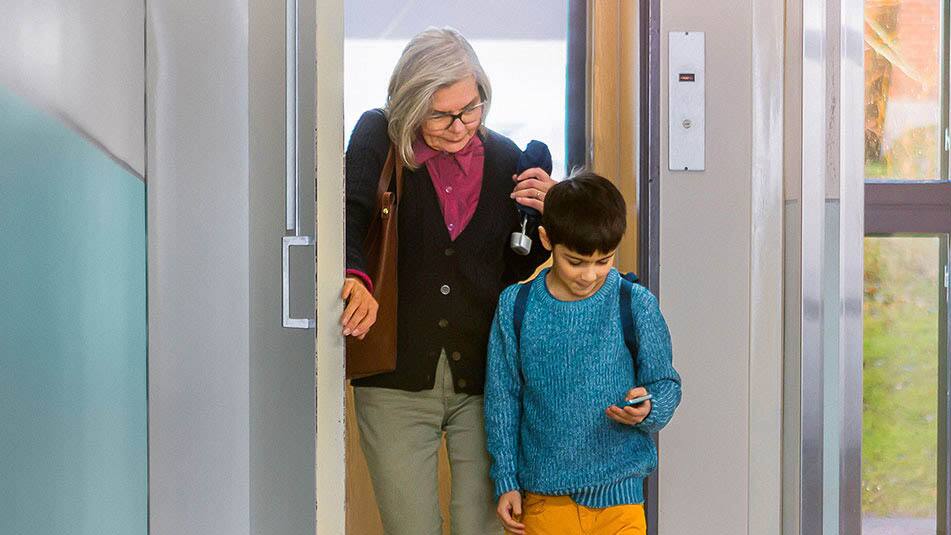 Dostopnost
Dobra dostopnost je ena od glavnih kakovosti dvigala. S popolno zamenjavo dvigala lahko pridobite tudi do 50 % več prostora v kabini dvigala. Modernizacija omogoča, da lahko prilagodite vrata, ki omogočajo široko odpiranje, tako da olajšate vstop osebam na invalidskem vozičku ali otroškim vozičkom. Preprost in tekoč pretok ljudi izboljša kakovost življenja za vse osebe v stavbi in zagotavlja privlačnost stavbe za trenutne in morebitne nove stanovalce in lastnike.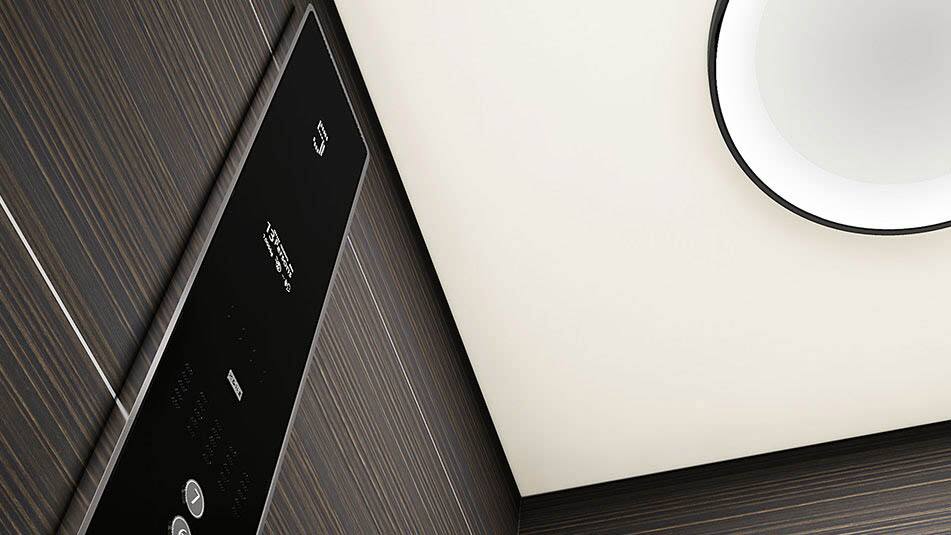 Vizualna podoba
Privlačen videz dvigala dopolnjuje vašo stavbo in zagotovi, da je vožnja udobna in prijetna izkušnja. Staro kabino dvigala lahko z izvedbo projekta modernizacije prenovite v moderno. Obnovite svoje dvigalo z elegantnimi in trpežnimi materiali, ki omogočajo preprosto čiščenje, ne da bi za to morali povečati težo dvigala. Izbirate lahko med različnimi strokovno oblikovanimi videzi notranjosti kabine. Lahko pa tudi priredite že pripravljeno zasnovo kabine ali ustvarite svojo s kombinacijo materialov in dodatkov v skladu z lastnimi željami.
Ekološka učinkovitost
Z modernizacijo lahko bistveno izboljšate ekološko učinkovitost svojega dvigala. Na voljo je energijsko učinkovit motor KONE EcoDisc®, ki porabi veliko manj energije kot vlečna dvigala z dvojno hitrostjo ali hidravlična dvigala. Izkoristite lahko tudi prednosti energijsko učinkovite razsvetljave LED v kabini in energetsko varčnega pogonskega sistema, ki shrani zavorno energijo in jo vrne v omrežje. Na voljo so tudi možnosti načina pripravljenosti, pri katerih kabina samodejno preklopi v način shranjevanja energije, ko dvigalo ni v uporabi. Prihranite lahko denar in zmanjšate svoje emisije ogljika.
Oglejte si naše referenčne primere za obstoječe stavbe