A back-to-nature experience awaits visitors to Katajanokan Laituri, a vast wooden seafront building that will serve as a green living room for Helsinki when it opens in 2024. In a prime location next to the city's presidential palace and main market square, Katajanokan Laituri will house the headquarters of Stora Enso, global provider of renewable wood-based materials, as well as offices, a hotel and public leisure space in a structure that sets new benchmarks in future-proof design.
From its human-centric solutions to its carbon-neutrality, everything about Katajanokan Laituri epitomizes tomorrow's building today. Just as the building itself is visionary, so too was its co-design process: KONE's Strategic Design for Innovation team drew together the perspectives not only of designers and builders but also the prospective tenants and users, to create an experience vision for the building.
"We talk quite a bit nowadays about multi-dimensional teams, but this went further than usual in that the team consisted of us and our customers as well," describes KONE Strategic Designer Etti Seppä.
"It's not evident that such a diverse team feels comfortable commenting on futuristic topics openly, so we all had to step back, out of our comfort zones, and build a feeling of mutual trust to start with in order to move forward," Seppä says. "This is something that is unique in that sense."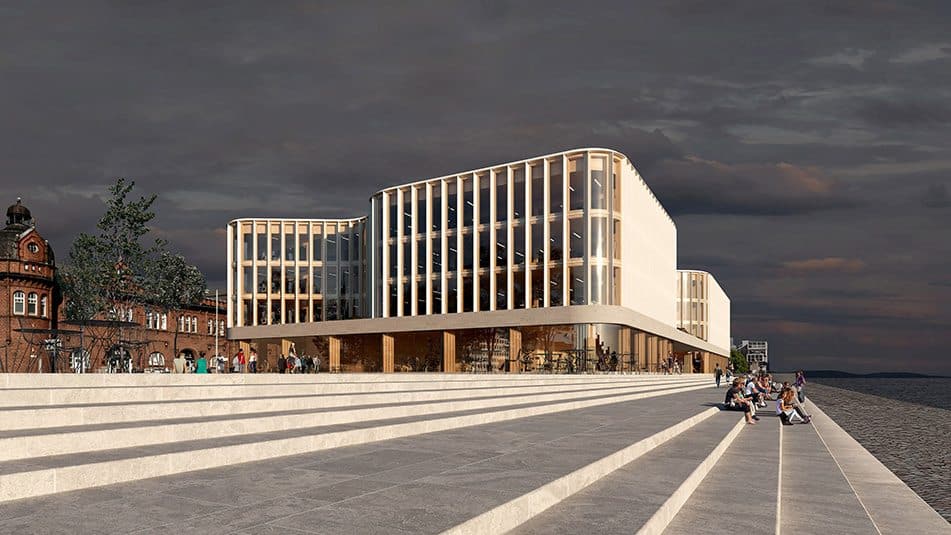 Future-proofing workshops
The forest-inspired wooden architecture is based on a competition won by Anttinen Oiva Architects. But this was just the start – next came a blaze of brainstorming workshops led by the KONE team.
"We started with a blank sheet and tried to come up with unconventional perspectives for what would benefit the customer, linked heavily to the themes of sustainability and user experience," Seppä says.
The team didn't set out to 'solve' a specific problem so much as ask questions such as "What is possible?". Together they visualized four specific journeys inside the building: that of an employee, a hotel guest, an external visitor and a tenant. "We dealt with the pre-tech stage, and we didn't really know precisely where we were heading. It was more a case of radically imagining what the future might bring," explains Seppä.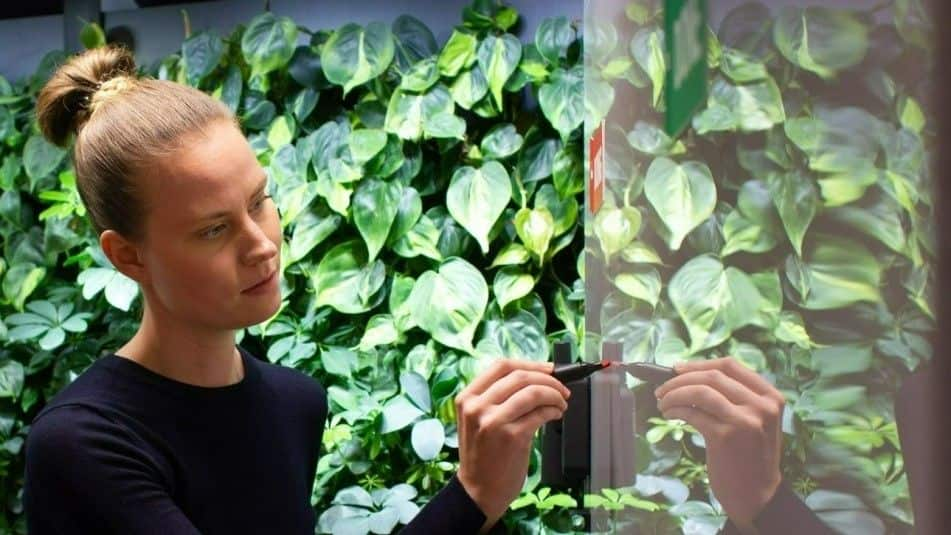 KONE delivers 'experience vision'
Present at the workshops were the tenant, builder and owner, all of whom shared unique insights.
"We asked a lot of questions like: What kind of building will this be? What values will it express? How can it adapt to future needs? We then delivered an 'experience vision' to steer the next phases of planning," explains Jarkko Pekkala, KONE New Equipment Business Director for Finland and the Baltics.
"We helped the client to communicate their needs in a clear way. It's easy to say: 'I want a smart, sustainable' building, but what does this really mean? A lot of work goes into defining concepts before a vision can materialize," Pekkala says.
Under the finished vision, the journey of an office worker in the building may focus around being able to adjust the environment to fit their work needs, using an intuitive personal assistant tool to book meeting rooms or adjust lighting, for instance.
Meanwhile the emphasis in a one-off visitor's journey would veer more towards providing a memorable 'wow' moment on stepping into the vast wooden lobby for the first time.
But for all users, the vision revolves around combining the physical and digital experience, and in merging the technology seamlessly into the building while making it easy to update as it develops in future. KONE will also be supplying six elevators for the building, allowing for energy-efficient people flow which can be adapted as needs change in future.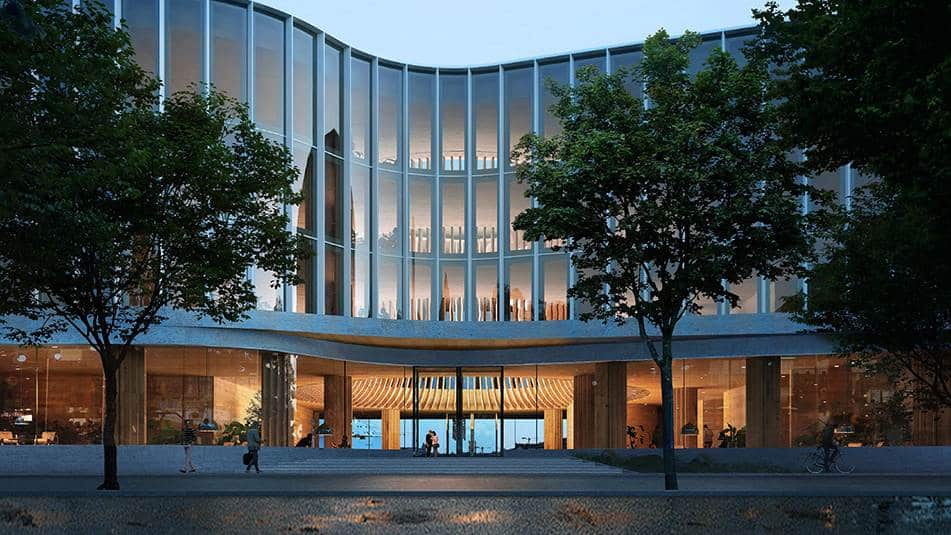 Flexibly future-ready office
Construction is now under way on a flagship of wooden architecture aiming for a zero-carbon footprint throughout its life cycle. The design tells a "biophilic" story that aims to connect the building's users with nature in a way that brings to life Stora Enso's brand image as a renewables specialist.
"The wooden structure itself is a long-term carbon store built to last over 100 years, with built-in flexibility to enable future modifications. KONE helped us to envisage how future needs might change," says Antto Kauhanen, Stora Enso Business Development Manager for Building Solutions.
Kauhanen describes a fruitful collaboration with KONE. "It was extremely exciting to brainstorm how the future might look in terms of the ideal user experience. When you're thinking big with a visionary mindset, you need someone to formulate crystal-clear conclusions at the end. KONE did a great job of putting it all together."
The co-creation process was also eye-opening for the building's owner, the mutual pension insurance company Varma. "Sustainability and future-proofing are high priorities in our investment portfolio," says Sari Raunio, Property Development Director at Varma.
"KONE opened our minds to new opportunities. We can now be confident that the building will stand the test of time and remain attractive to future tenants," Raunio adds. "It was a rewarding journey."